Sade
Sade towel comes in calm white and gray tones. The towels are made out of natural materials and are available in beach towel and hand towel sizes.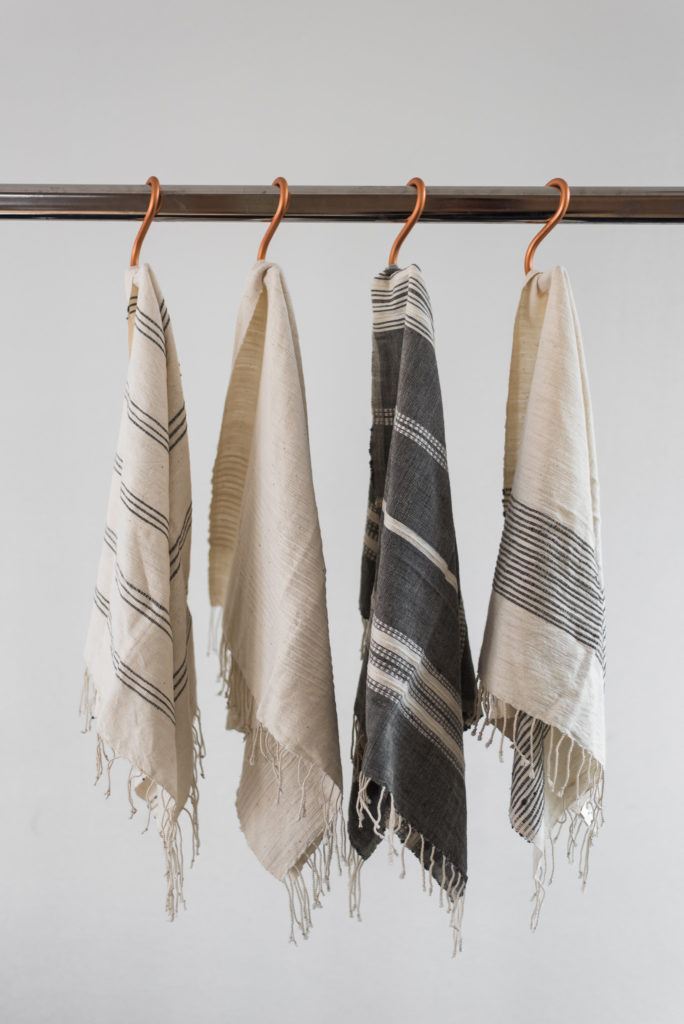 Production Notes
SERA HELSINKI offers you the beauty of Ethiopia while supporting fair and sustainable employment for artisans. Artisans hand spin the natural fibers, pot dye the thread in small batches and weave the fabric on traditional handlooms.
Handmade thread and weaving. Machine wash in cold water, hang dry.
All SERA HELSINKI towels have WFTO Fair Trade mark.
Read more here