Product Care
Congratulations, you have just made a lifelong purchase. SERA HELSINKI hand-knotted rugs will last centuries when properly taken care of. Since every knot is made with precision and dedication, we hope that you will pass the rug on to the generations to come.
Rugs
All Sera's rugs are handcrafted of pure Ethiopian highland sheep wool. From spinning the thread to knotting or weaving the rugs, the whole process is as organic and traditional as it gets. Because wool is not bleached or colored, the sheep's natural lanolin remains in the final rug, making it very easy to keep clean.
When needed, all Sera rugs can be vacuumed or cleaned in snow during winter. Woven rugs can be gently washed with water and mild detergent, making sure that the rug dries entirely. For knotted rugs, we recommend professional cleaning. When placed in bright sunlight or high traffic areas, remember to rotate the rug every few months to make sure the rug's color stays even throughout its long lifetime.
Woven rugs: weave is made of wool (50%), the warp is made of cotton (50%)
Knotted rugs: knotting is made of wool (80%), the warp is made of cotton (20%)
shop rugs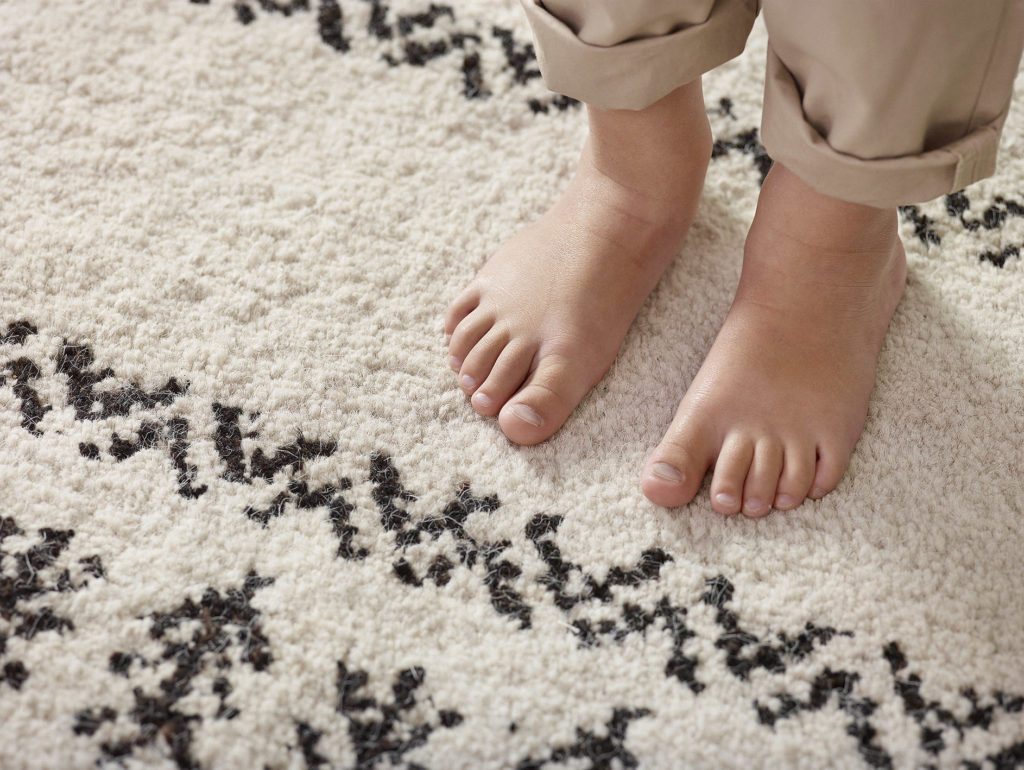 Towels
To craft the Sera towels, artisans start by hand-spinning locally sourced natural and organic cotton fibers. After, the thread is pot-dyed in small batches and woven into fabric on traditional handlooms. Handspun yarn makes the towels amazingly soft and unique.
Towels are made of 100% cotton. We recommend washing in cold water (40 °C), hang dry.
shop towels