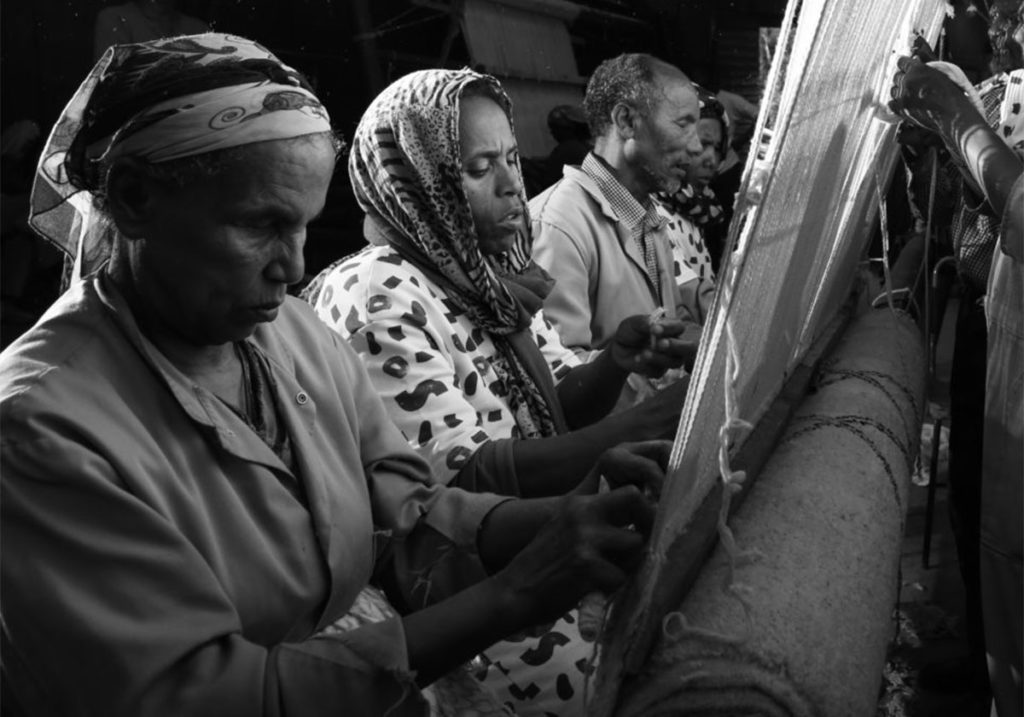 Weaving Inclusion
In 2016 SERA HELSINKI started with eight female weavers. We trained these women weaving techniques, how to understand geometrics and how to measure. Currently, these eight women have trained about 160 artisans in Addis Ababa. SERA HELSINKI has several workshops in the city; some operate as NGOs (Non-Governmental Organizations) and some private businesses. Every SERA HELSINKI rug is a result of teamwork. If one person is sighted, she can lead those that might be visually impaired.
Meaningful way to make a living
Many of our artisans can't read or write and have been excluded from the society they live in. The unfortunate fate of a person with a disability is often to be a beggar on the street. Together with organizations, we teach life skills (e.g., protection against covid19 virus) and human rights to our artisans.  
Compared to the common byers and local markets, SERA HELSINKI pays a significantly higher price for its rugs. Thanks to a meaningful occupation, the disabled become active and empowered members of their communities and are no longer stigmatized people whose status depends on others.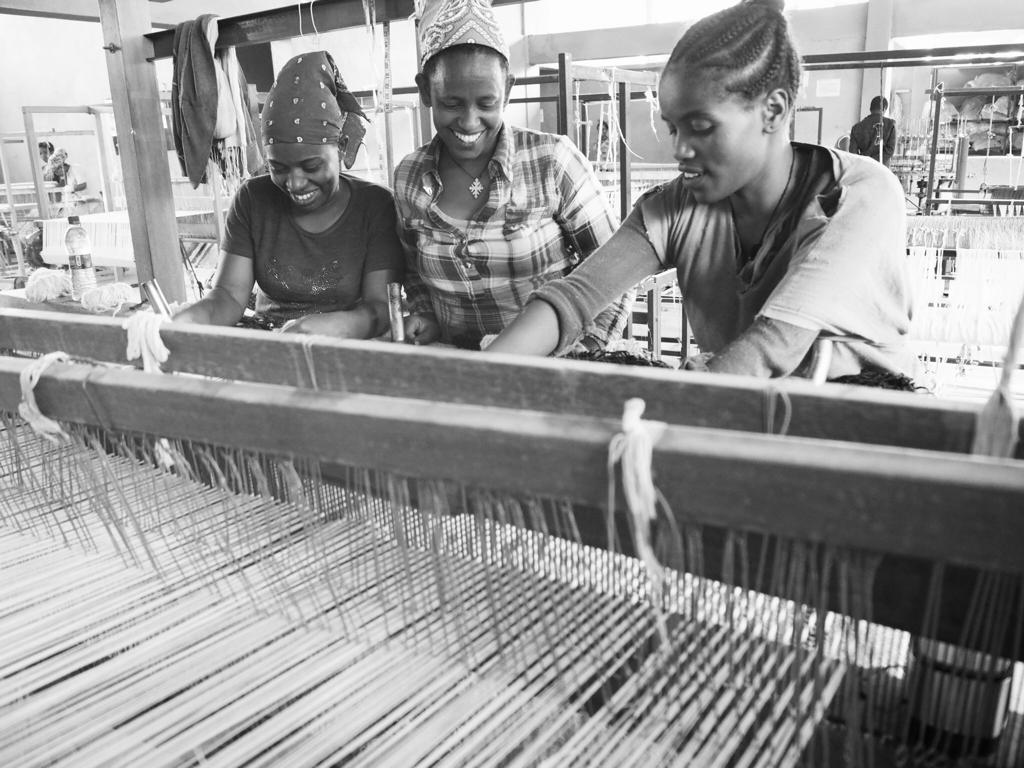 Meet Our Weavers