Weaving Process
What do you get when you mix luxurious quality, Scandinavian design, radical empowerment with captivating craftsmanship? Every woven SERA HELSINKI rug is a result of teamwork. If one person is sighted, she can lead those that might be visually impaired. We educate women with disabilities to make rugs. We began with eight weavers, and today we employ hundreds of artisans, most of whom are blind.
read more about our impact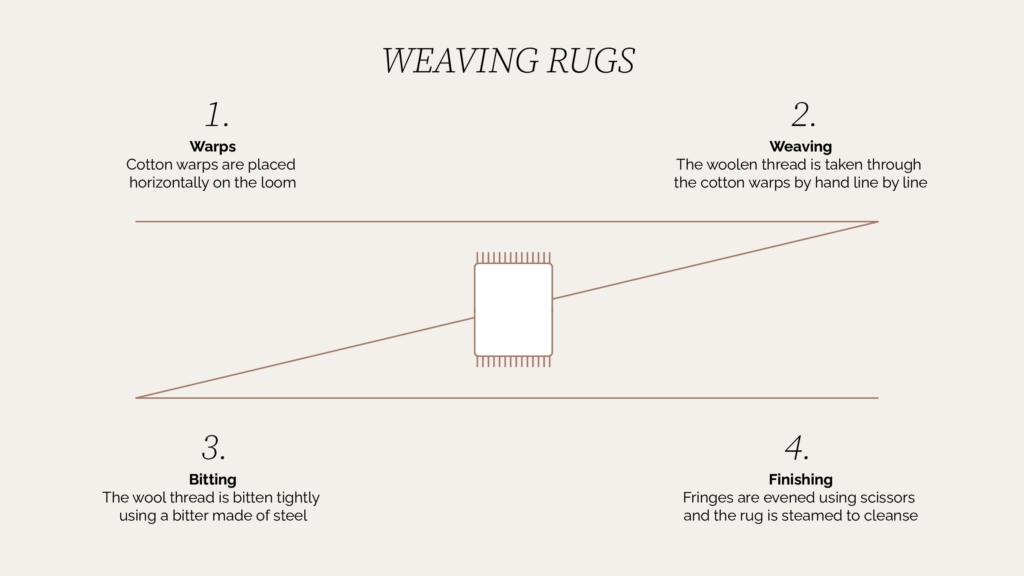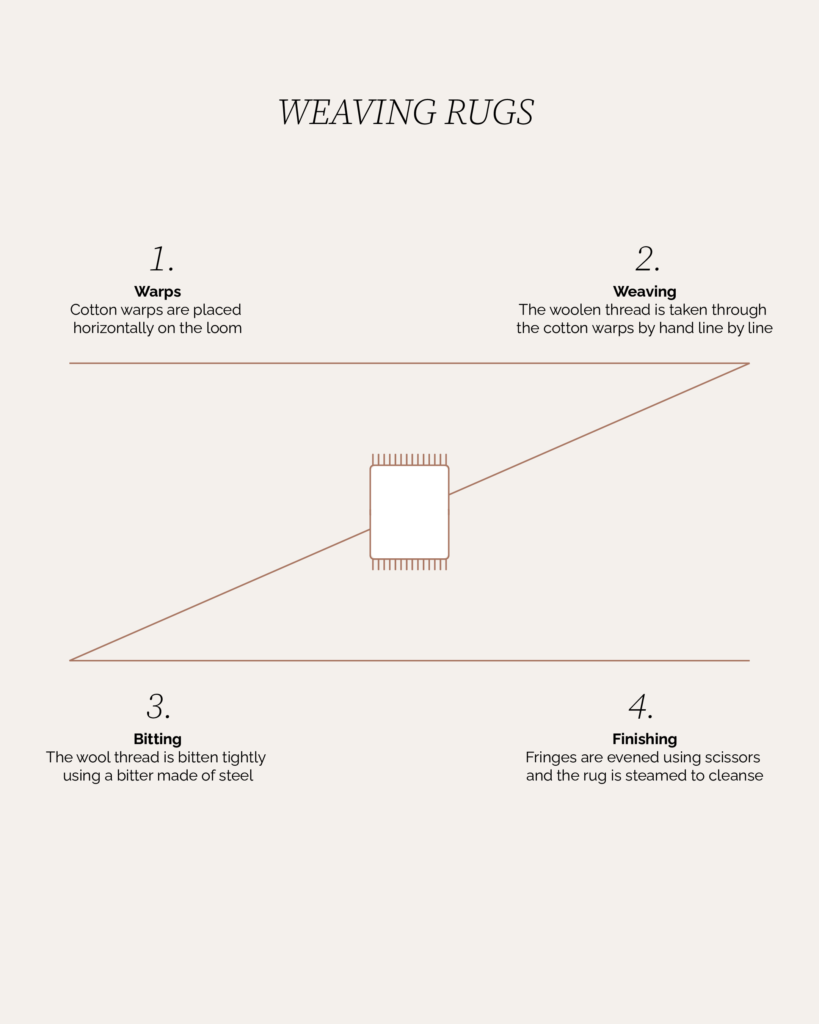 Handwoven with utmost precision
Each rug is handwoven with utmost precision and involves complex craftsmanship. The creation of hand-knotted rugs is a labor-intensive process that requires expertise.
read more about our weavers
Installing cotton warps
Warps are placed horizontally on the loom, intertwining with the vertical threads to create the rug's foundation. Opposed to knotted rugs, the thread is not cut. One square meter weighs around two kilograms, and the woven rug is thinner than the knotted rug.
Weaving line by line
The wool thread is taken through the cotton warps by hand, line by line. The wool thread is bitten tightly using a bitter made of steel.
Finishing touches
In the end, the fringes are evened using scissors, and the rug is steamed to cleanse any impurities. It takes a week for a team of two people to produce a woven rug of 6 m². A woven rug of 6 m² is made of six kilograms of wool weave and six kilograms of cotton warp.
shop our rugs