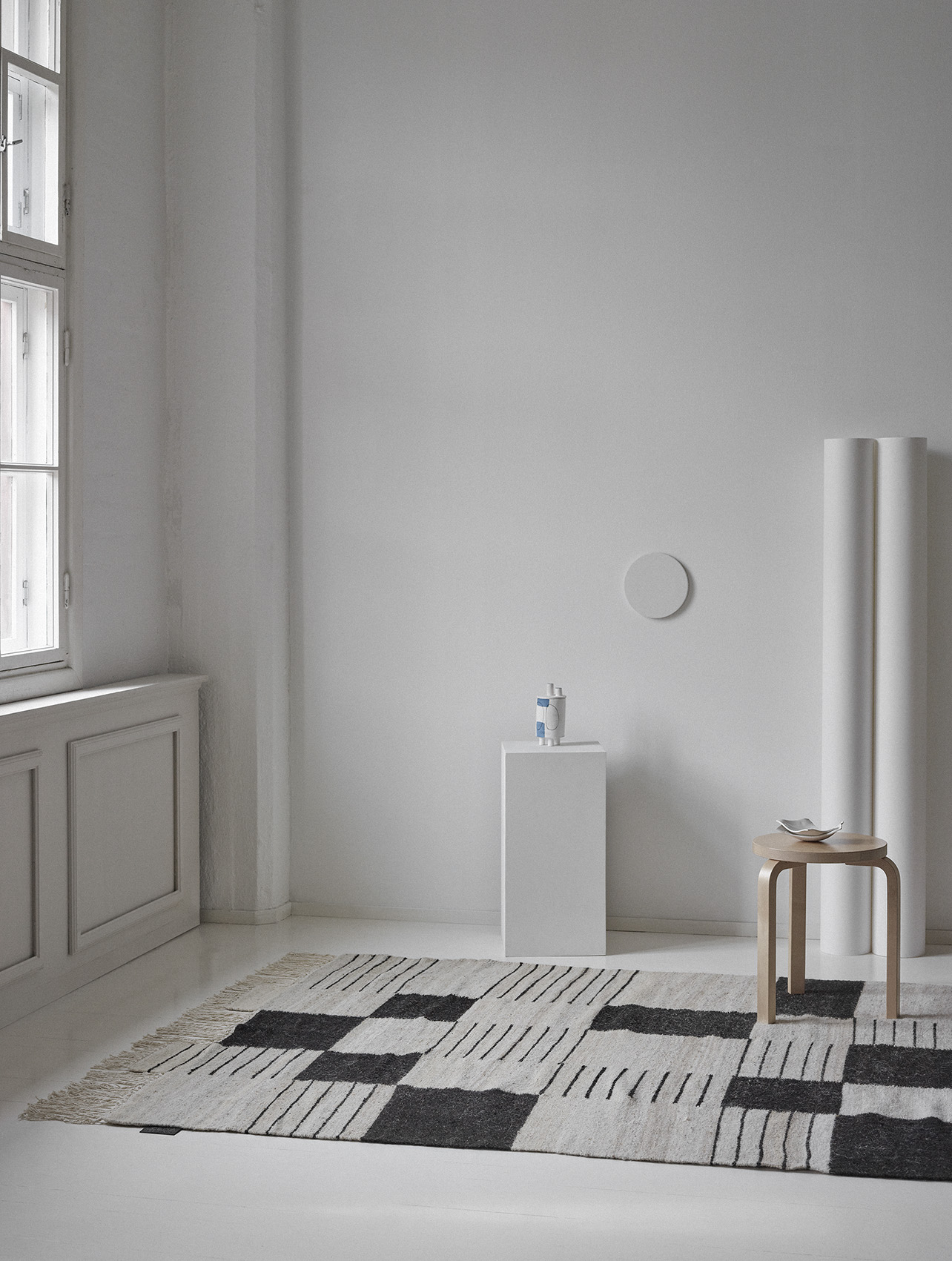 Palsta
Palsta carpet from Saaristo collection by Anna Pirkola. This carpet is woven and available in two different color combinations.
Delivery time 2-3 months. 
Production Notes
Our carpets are hand-made to order. When you buy a carpet from the webshop, we will begin production in Ethiopia. We will send you photos and information during the carpet making process. Delivery time is 2-3 months.
Every carpet is hand made and exquisite. The thread of the carpet is not chemically processed (dyed or bleached) and for this reason the colour of the carpet is natural. Also the carpets size might vary with a couple of centimetres. Other sizes outside of standard sizes available upon request, please call or email us. The shades of the carpets colours varies slightly. Irregularities are not defects but are unique to hand made products
Read more here